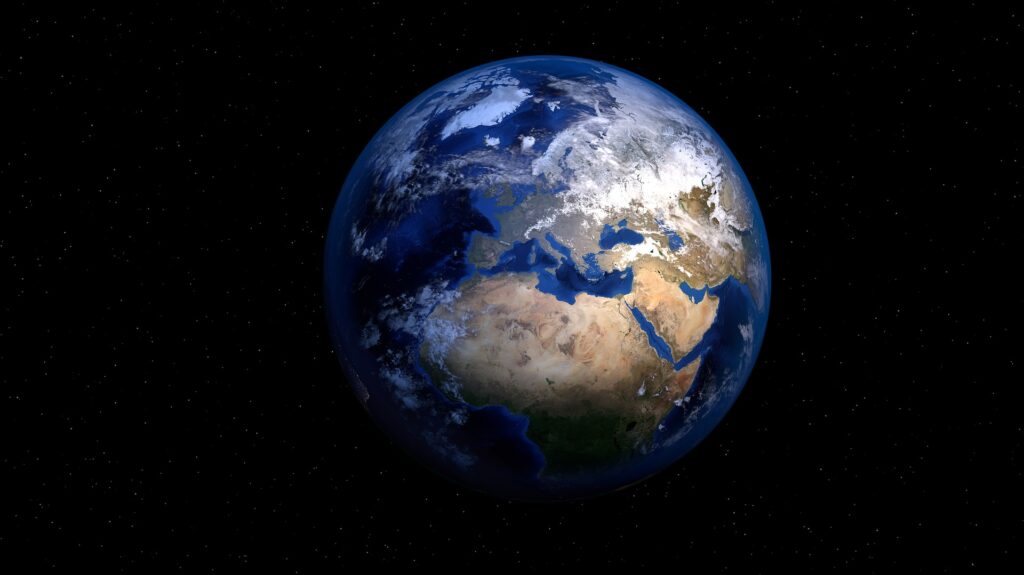 September 26, 2021
Development Economics X Corporation (Development Economics X) and its affiliates (all summarized in the term, "we") provide its content on its websites or applications ("Sites"). All Sites are governed by the following Terms and Conditions of Use ("Terms" or "Terms of Use"). By accessing this Website, accessible from https://developmenteconomicsx.com, you are agreeing to be bound by these Site Terms and agree that you are responsible for the agreement with any applicable local laws. If you disagree with any of these terms, you are prohibited from accessing this site. The materials contained in this Website are protected by copyright and trade mark law. These Terms were last updated on September 26, 2021. Please be informed that we may update these Terms at any time without notifying you first. Please revisit this website frequently for updates to the Terms.
The Privacy Policy describes how your personal information from the Site is used.
BY USING THE SITE, YOU AGREE TO THESE TERMS AND CONDITIONS OF USE. IF YOU DO NOT AGREE, DO NOT USE THE SITE.
2. Use of Site Content and Copyright
All of the materials, content, services and functionality presented on the Site, whether text, graphics, images, videos, including the selection and arrangement of the same, as well as any concepts, techniques, know-how, tools, images, audio, videos, frameworks, research or other papers, software, algorithms, applications, models, technologies, perspectives underlying or embedded in the preceding, including enhancements or derivative works thereof (the "Site Content") is the exclusive property of Development Economics X and its licensors and is protected by Canada and international copyright laws. None of the material may be copied, reproduced or modified or otherwise altered or published without express (i.e. written) permission. The only exception granted is the the following:
All text, graphics, user or visual interfaces, sounds, artwork or code, including but not limited to the design, structure, selection, coordination, expression, "look and feel" and arrangement is owned, controlled or licensed by Development Economics X and protected by copyright, patent, and trademark laws, intellectual property right and unfair competition laws.
Permission is granted to temporarily download one (1) copy of the materials on Development Economics X's Website for personal, non-commercial transitory viewing only. Please read this section carefully, as the granted license automatically terminates if you do not comply with these guidelines. This is the grant of a license, not a transfer of title, and under this license you also may not:
modify or copy any of the materials;
use the materials for any commercial purpose or for any public display;
attempt to reverse engineer any software contained on Development Economics X's Website;
use robots, crawlers or other tools on this Site;
remove any copyright or other proprietary notations from any of the materials; or
transferring the materials to another person or "mirror" the materials on any other server.
You may use information such as articles and similar materials made purposely for download, but will not remove and proprietary notice language in all copies and restrict these to your personal, non-commercial informational purpose and do not post such information on any networked computing device or broadcast it in any media; do not modify such information or make any additional representations or warranties.
3. Disclaimer
All the materials on Development Economics X's Website are provided "as is". Development Economics X makes no warranties, may it be expressed or implied, therefore negates all other warranties. Furthermore, Development Economics X does not make any representations concerning the accuracy or reliability of the use of the materials on its Website or otherwise relating to such materials or any sites linked to this Website.
The information provided on the Site is without any type of expressed or implied warranty, whether of merchantability and fitness for a specific purpose or to the ownership, accuracy or appropriateness of the Site Content. Development Economics X and its affiliates will have no liability or any other responsibility for any user submitted or third-party information provided by websites linked to on the Site. We shall not be liable for any losses or damages, whether indirect, incidental, consequential or punitive or for lost revenues or provides, irrespective of the theory of liability or whether or not the possibility of such losses or damages were advised.
4. Limitations and Indemnification
In using this Site, you agree that Development Economics X or its affiliates will not be hold accountable for any damages that will arise with the use or inability to use the materials on Dev's Website, even if Development Economics X or an authorized representative of this Website has been notified, orally or written, of the possibility of such damage. Some jurisdiction does not allow limitations on implied warranties or limitations of liability for incidental damages, these limitations may not apply to you.
You agree to hereby indemnify, defend and hold blameless and harmless Development Economics X and all of its directors, employees, affiliates, representatives, attorneys, respective heirs, successors, assigns and officers ("Indemnified Parties of Development Economics X") from and against any and all liability, expenses, costs or other losses incurred either by Development Economics X and/or Indemnified Parties of Development Economics X related to any claims arising out of your consumption or use of the Site and/or any breach by you of these Terms, including the representations, warranties and covenants you made, if any, by agreeing to these Terms. Development Economics X reserves the right to assume, at its own expense, the exclusive defense and control of any matter otherwise subject to indemnification by you.
5. Revisions
The materials appearing on Development Economics X's Website may include technical, typographical, or photographic errors. Development Economics X will not promise that any of the materials in this Website are accurate, complete, or current. Development Economics X may change the materials contained on its Website at any time without notice. Development Economics X does not make any commitment to update the materials.
6. Links to Third-Party Sites
Development Economics X has not reviewed all of the sites directly or indirectly linked to its Website and is not responsible for the contents of any such linked site or sites. Please be informed that some such third-party sites may have Terms of Use of their own for your benefit. The presence of any link does not imply endorsement by Development Economics X of the site. The use of any linked website is at the user's own risk.
7. Site Terms of Use Modifications
Development Economics X may revise these Terms of Use for its Website at any time without prior notice. By using this Website, you are agreeing to be bound by the current version of these Terms and Conditions of Use.
8. Your Privacy
Please read our Privacy Policy.
9. Governing Law
Any claim related to Development Economics X's Website shall be governed by the laws of Canada without regards to its conflict of law provisions.